November 8 - is the Victory Day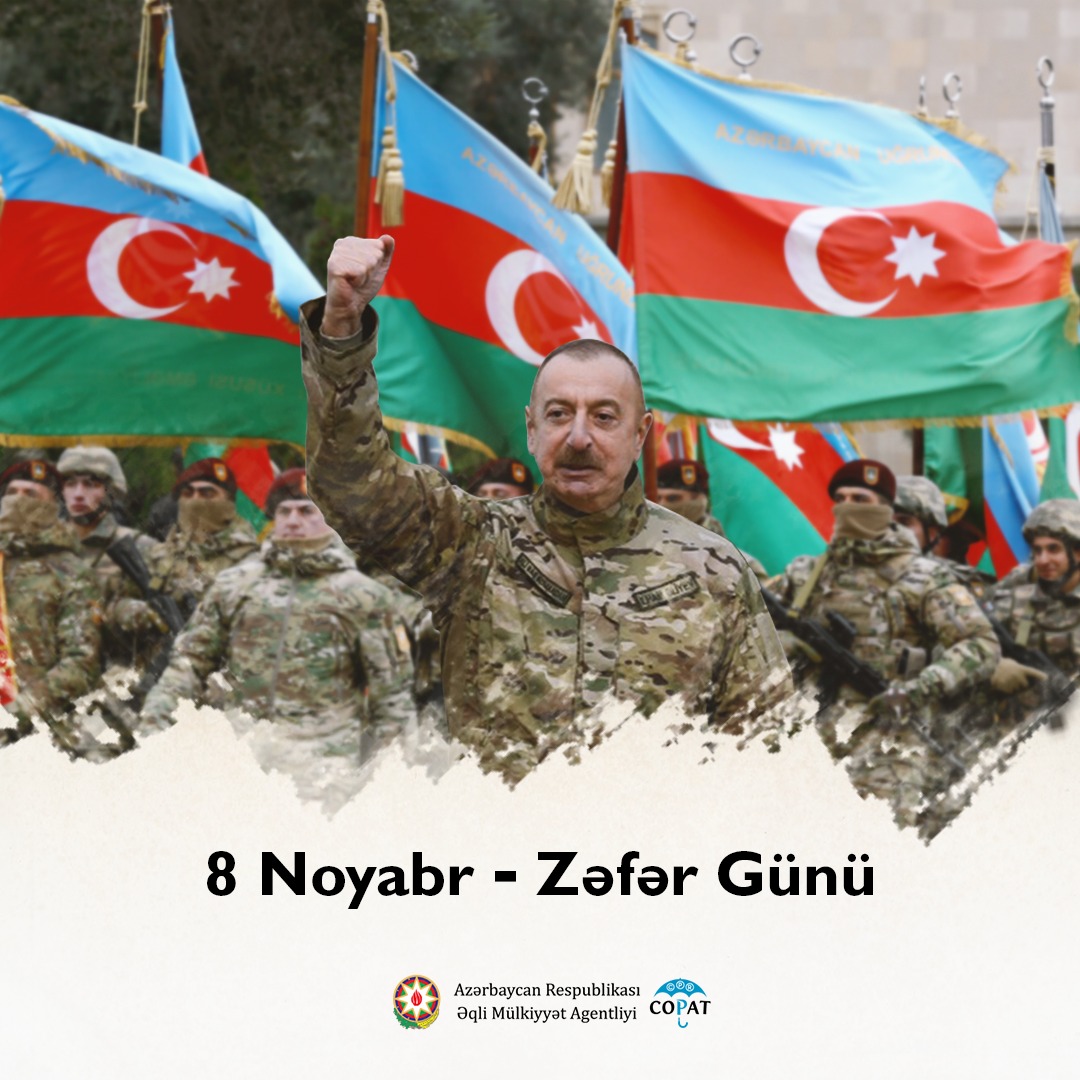 Two years have passed since the glorious victory of the brave Azerbaijani army in the 44-day Patriotic War under the leadership of the President of the Republic of Azerbaijan, the Victorious Supreme Commander-in-Chief of the Armed Forces, Mr. Ilham Aliyev.

On November 2020, after 28 years of longing, the city of Shusha, which has great historical importance and symbolic meaning for the people of Azerbaijan, was liberated from occupation.
Azerbaijan's victories in the military field, especially the liberation of Shusha from enemy occupation, played a decisive role in the fate of the war, and resulted in Armenia's recognition of its defeat and capitulation.
With the Decree of the President of the Republic of Azerbaijan Ilham Aliyev dated December 3, 2020, it was decided to solemnly celebrate November 8 every year as Victory Day in the Republic of Azerbaijan in order to perpetuate this unparalleled victory, which is of exceptional importance in terms of the reputation and future development of our state, and which became a celebration of our people's power and national pride.
We pray God to have mercy on the souls of our martyrs who gave their lives for their Motherland and wish health to our veterans!
Victory Day is inscribed in golden letters in the modern history of Azerbaijan.
Congratulations on your victory, Azerbaijan!
Long live the Victorious Supreme Commander-in-Chief!
Long live the brave Azerbaijani Army!
Karabakh is Azerbaijan!