Support by İntellectual Property Agency to those who suffered from earthquake occurred in Turkiye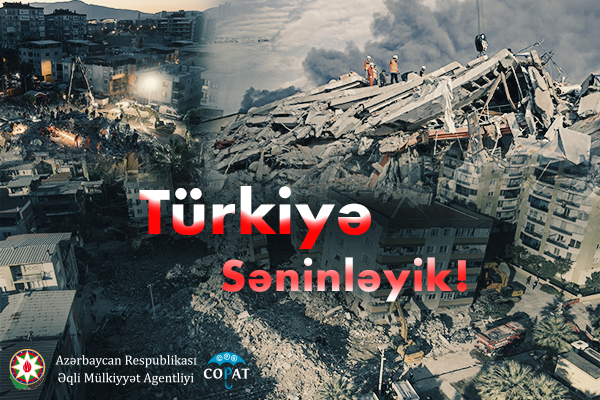 As a result of the powerful earthquake that occurred on February 6 in the brother Republic of Turkiye, thousands of people were killed and tens of thousands of people were injured. This terrible incident deeply shocked and saddened the people of Azerbaijan.
According to the task of the President of the Republic of Azerbaijan Mr. Ilham Aliyev, the representatives of the relevant structures of our country are in Turkey to eliminate the consequences of the earthquake and to carry out search and rescue operations. Our state and nation have been showing their support for the brother country from the first moment.
In order to eliminate the consequences of a strong earthquake and provide support to the affected population the Intellectual Property Agency has also joined this humanitarian campaign. The members of the Agency's staff have handed over 110 new jackets, 57 warm blankets and other seasonal clothes (a total of 361 pieces) to the reception center located in the Sports-Concert Complex named after Heydar Aliyev.
Be strong Turkiye!