The report of the Center for Enforcement of Intellectual Property Rights on the last year was heard.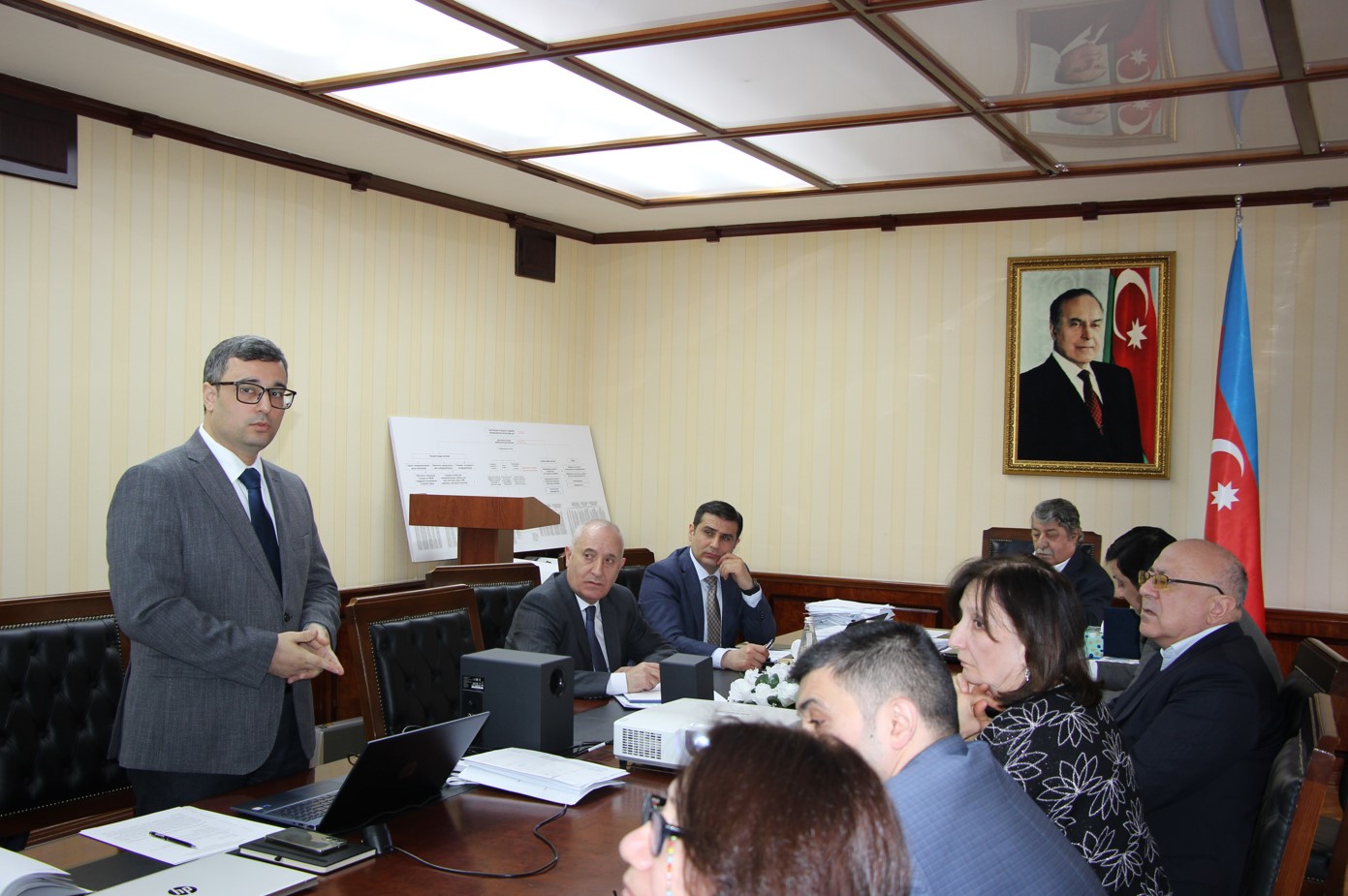 The 2022 year-end report of the Center for Enforcement of Intellectual Property Rights under the Intellectual Property Agency of the Republic of Azerbaijan was heard.
Mr. Najaf Guliyev, Director of the Center, said that during the last year, legal assistance was provided to the Public Association "Center for Global Cooperation and Analytical Research", which has been performing the functions of the National Center for ISSN (International Standard Serial Number) in our country, which is the international numbering system for periodicals (magazines, newspapers, etc.). In 2022, ISSN numbers were issued to 13 journals, and work was continued in the direction of issuing control marks for pasting copies of copyright and related rights objects (audiovisual work, phonogram, computer program, data collection, book).
Within the framework of anti-piracy measures in the field of protection and enforcement of intellectual property rights, a number of printed products were issued with a control mark, and 100,865 (one hundred thousand eight hundred and sixty-five) control marks were issued during the year.
In addition, during the performance of our national team members at the international sports competitions held in 2022, we have contacted the copyright holders and obtained their consent to obtain the appropriate license for the use of their accompanying music.
Relations with collective management organizations of a number of foreign countries have been expanded in the field of international cooperation. In cooperation with collective management organizations from Turkey, Kazakhstan, Kyrgyzstan, Uzbekistan and Russia within the framework of the international conference on "Activities of collective management organizations for the protection of the rights of authors and related rights holders at the modern stage" organized by the Intellectual Property Agency in Baku on July 22, 2022 the joint statement was signed.
In 2022, issues of the "Intellectual Property" magazine dedicated to the 60th anniversary of the President of the Republic of Azerbaijan, Victorious Supreme Commander-in-Chief Ilham Aliyev, 850th anniversary of the great Azerbaijani poet Nizami Ganjavi, the victory of our country in the 44-day Patriotic War were published. In addition, work is being done to prepare a booklet on geographical indications, a collection of articles on industry examples and booklets dedicated to the 30th anniversary of the patent in Azerbaijan for publication.
After hearing the report, Dr. Kamran Imanov, Chairman of the Board of the Intellectual Property Agency, gave his recommendations and assignments regarding the future activity of the Center.
At the event, discussions were held around the report and questions were answered. The report of the center was evaluated positively.